Warren Optometric Clinic uses the most up-to-date technology to ensure the best eye care possible. Here are some of the different types of tests and equipment
you may experience
on a visit.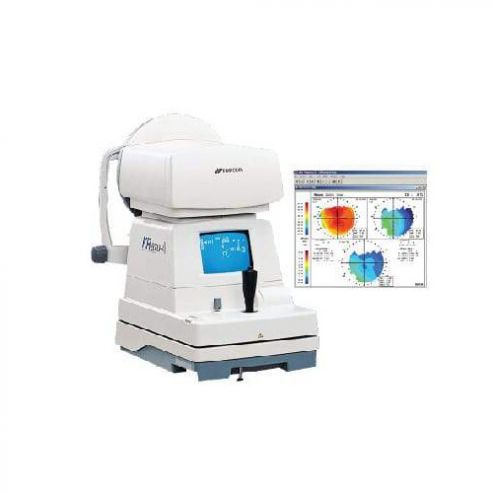 Topcon KR-8000PA Autorefractor/ Keratometer
The new tri-functional KR-8000PA SUPRA Auto Refractor / Keratometer / Topographer combines an auto-refractor, an auto-keratometer, and a computerized color corneal mapping system all in a single, compact unit! This enables the instrument to provide three times the diagnostic capabilities in one-third the space, at a fraction of the cost of the individual instruments. By implementing the Topcon exclusive rotary prism technology for the refraction portion of the measurement, the KR-8000PA provides objective data that is unmatched in accuracy and reliability. Auto tracking and auto measurement enhance the ease of operation. The unit also incorporates ten Placido rings for enhanced testing precision, providing corneal mapping measurements out to 10mm!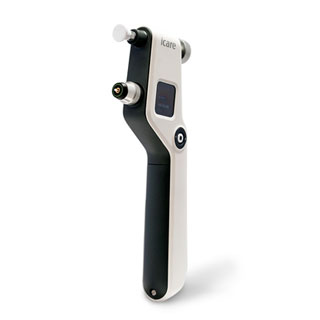 iCare Tonometer
This accurate painless puffless tonometer measures the eye's intra-ocular pressure (IOP).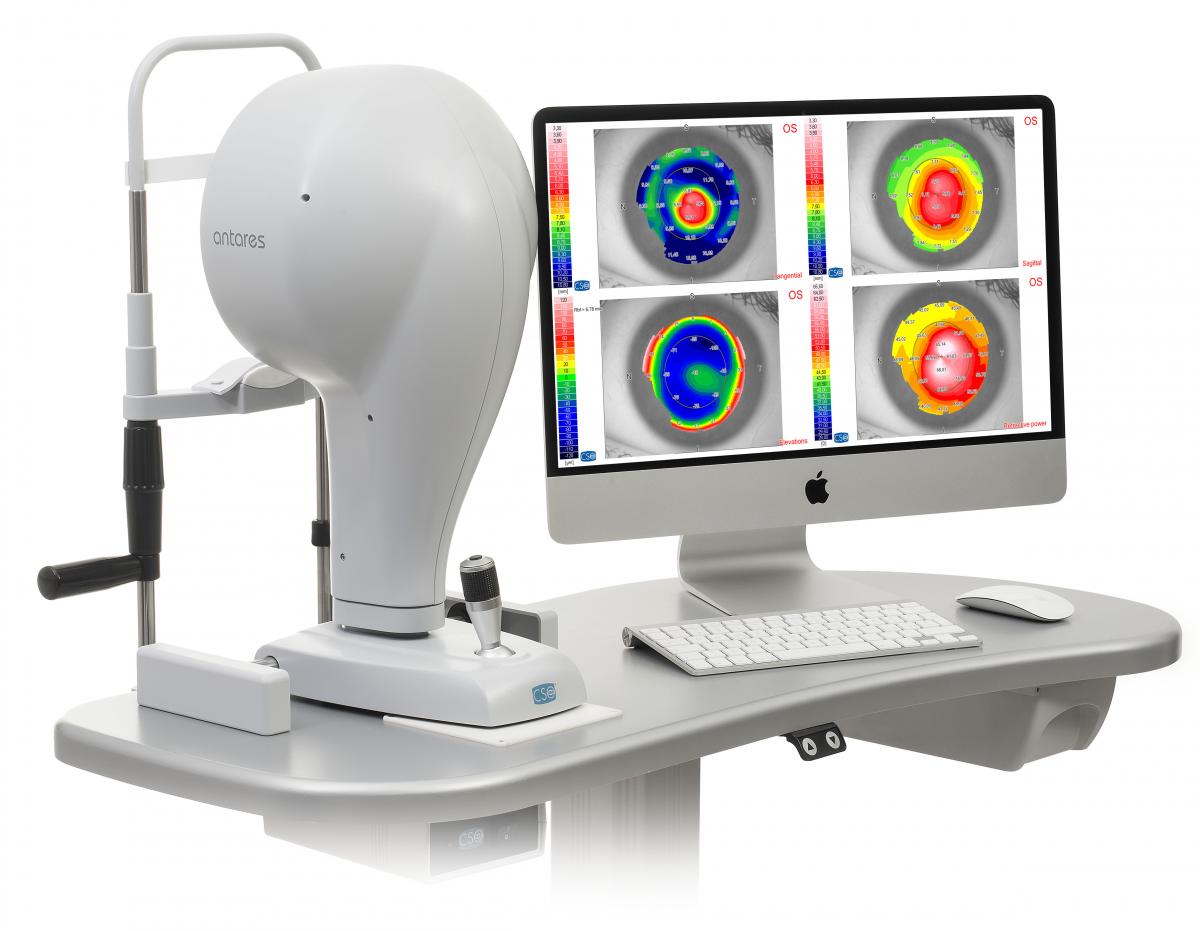 CSO Antares+
Antares+ is a fully featured multi-functional corneal topographer. Antares+ has dedictaed software designed to help in the detection and analysis of Dry Eye. The topography function provides information about the curvature, elevation and refractive power of the cornea. It also provides many parameters to aid in the diagnosis and monitoring of the corneal surface.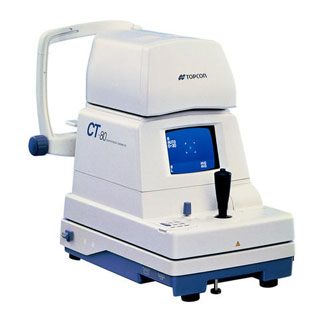 CT-80 Non-Contact Computerized Tonometer
Non-contact tonometer whose totally automated operation results in error-free ocular pressure measurements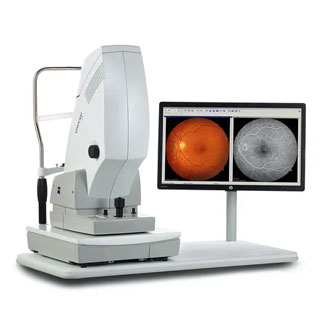 VISUCAM fundus camera
Our versatile fundus cameras provide greater diagnostic insight while also enhancing your practice performance.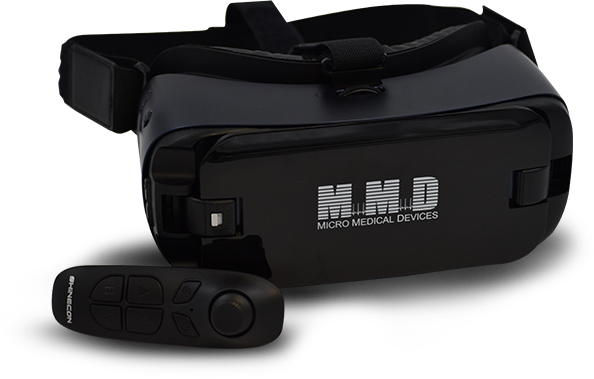 Virtual Visual Field VF2000
The VF2000 is a portable, handheld, and battery-powered Visual Field Analyzer (Perimeter) that uses virtual reality technology to run full threshold tests and screenings as accurately as conventional alternatives.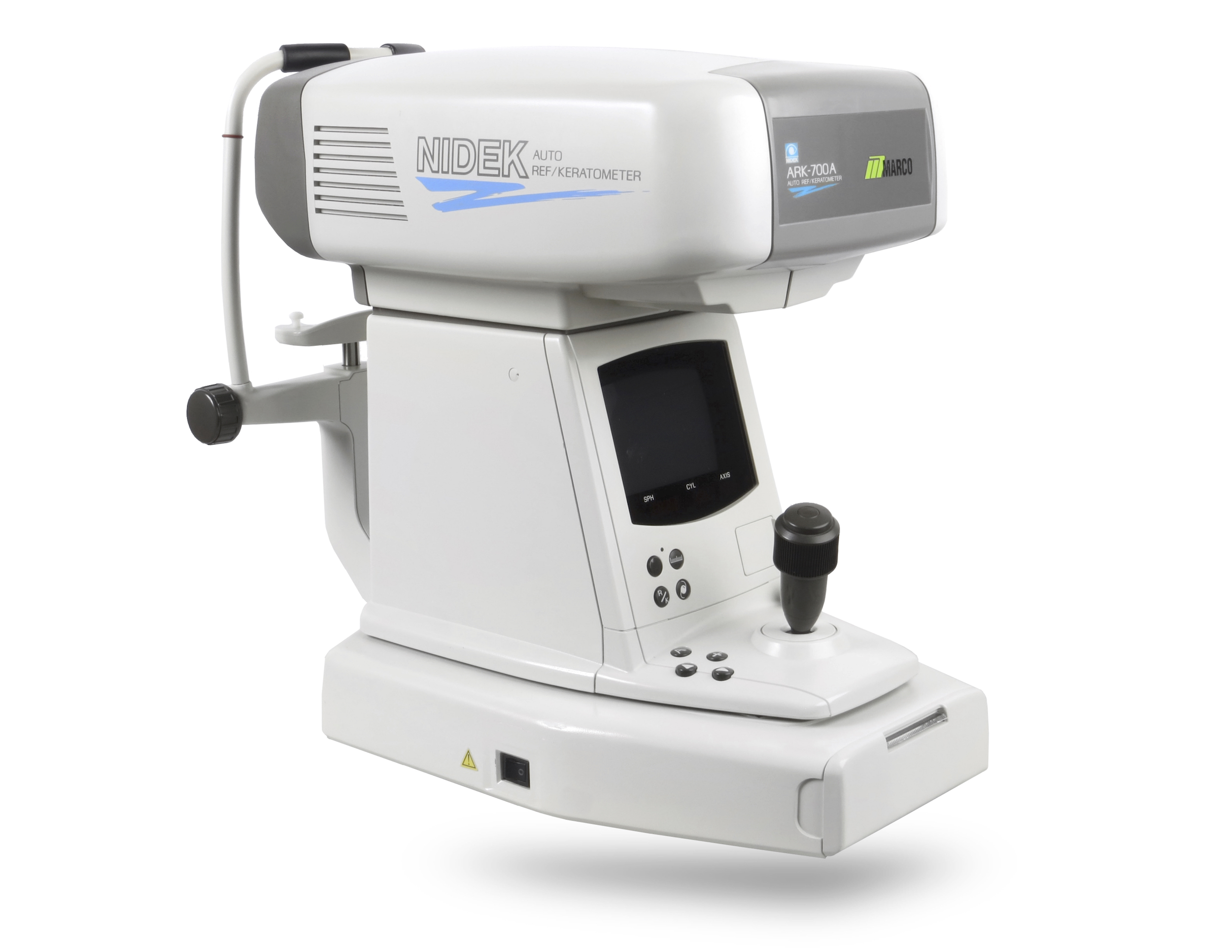 Marco 700A Autorefractor
The Marco/ Nidek 700A ARK is an auto refractor and keratometer. This unit will come fully refurbished by an in house trained and certified technician with a 6 month parts and service warranty. The Nidek ARK 700A A combination Refractor Keratometer. The operator can choose to read both the objective refraction and K readings at the same time or one at a time. The unit will store up to 20 readings and average the readings and time three or more are taken per eye. The left and right are easily distinguished for comparability. The instrument easily accommodates patients with intraocular lenses, and uses the single picture target. Auto printing are new features on the ARK-700A.